FramePro 600 parts nailer
This FramePro 600 parts nailer is not my listing. Gun looks like it's in very good condition.
https://www.ebay.com/itm/225559984858
The top kit on the this page, should bring the gun back to life, Or if you already have one of these, this would make a good source for parts. Just from the pictures, I can tell the gun needs the newer BF0204 piston retainer and a new BF0203 seal in the valve in the cap. The lower bumper looks in fair condition.
The driver alone would cost as much as he's asking for the whole gun
https://www.ebay.com/itm/164159054606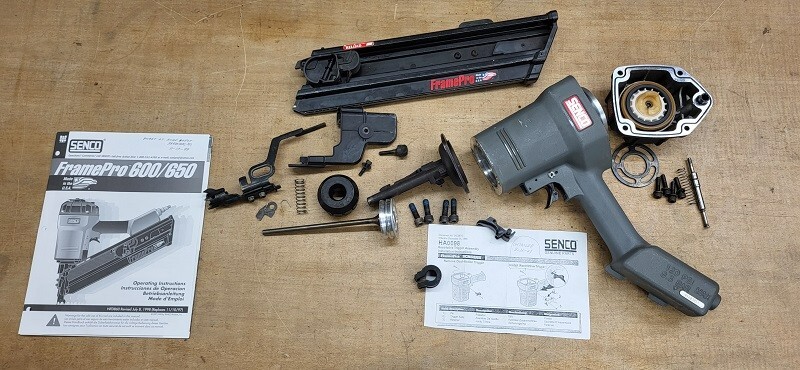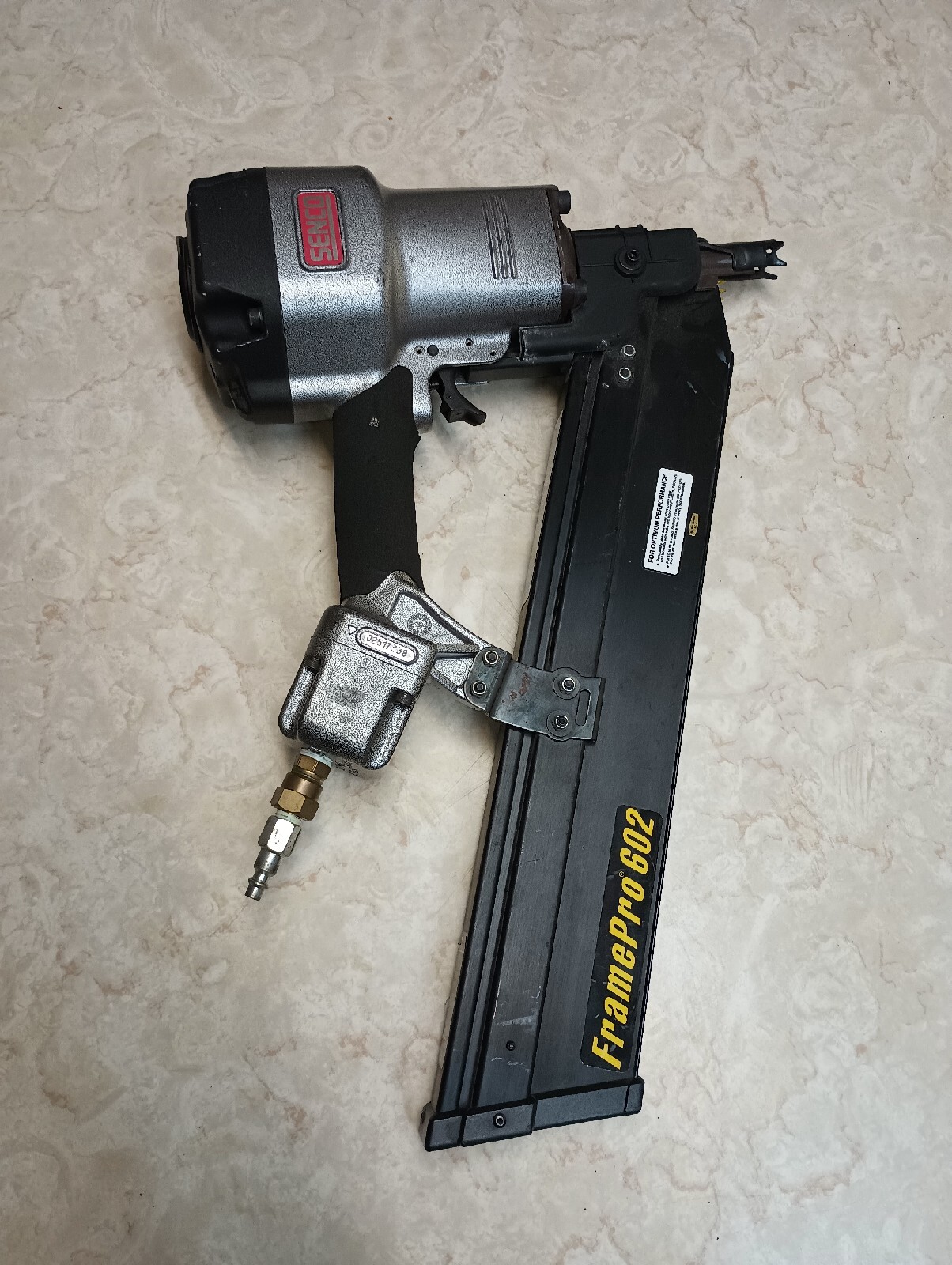 Another nailer I spotted on ebay, 1 bid at $50 and $25 to ship, Senco FramePro 602, looks brand new.